One-stop Solution for all your Career growth-related challenges. Let's focus religiously and get the Dream Job.
Dream Job Blueprint
Dream Job Blueprint is a complete bundle to help you step by step solution to get any Dream Job .
Resume Building Masterclass
Resume is the First and most important section to land up in any Dream Job. lets create your Job winning Resume in just 10 Minutes that can easily pass through the ATS
Interview Success Formula
The interview is the most important part of any Jobseekers. Most of the mid-management candidates are so busy in day-to-day life that they don't even have time to appear in the Job Interview. Let's find the secret of winning any job Interview in 90 Days.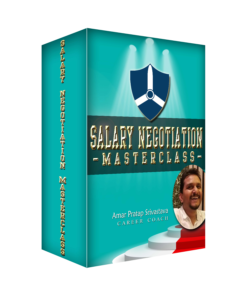 Salary Negotiation Mastery
Salary Negotiation is the most important part of getting the Dream Job. Many of us fail to negotiate and then regret it later. Rather than regretting later let's Break the usual Pattern and with the Negotiation Game before Joining the organization.
Personal Branding
The brand always gets the place first compare to others. You are a Brand and you can win any game anywhere. Just learn a few secrets about Branding and be an influencer rather than just an Employee.
Time Management Mastery
We all have only 24 hours per day in our life. But have you ever imagined some of us are struggling and complaining that they don't have time for any Tasks? The complete guide to Time Management is here. Let's dive in to find more time in our Daily Schedule.